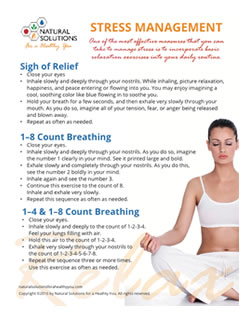 Do you let stress get the best of you through your day? Or are you having trouble relaxing when going to sleep?
Download "Breathing Techniques for Stress Management" now.
These simple breathing exercises will help you:
Slow down
Increase oxygenation of all of your vital tissues
Release unwanted carbon dioxide
Relax tense and tired muscles.